One important thing that separates online casino from land based casinos is the casino bonus. Casino bonuses can come in many different shapes such as free spins bonus, cash bonus, reload bonus, cashback bonus and more. When you play at online casinos you can be sure to get any kind of bonus upon your first depsoit. This would never happened if you play at land based casinos. We wouldn't say that casino bonuses are the reason why people choose online casinos over land based casinos. But it's definitely an important factor. But there is one downside with claiming casino bonuses online and it's called wagering requirement.
Wagering Requirements on Bonuses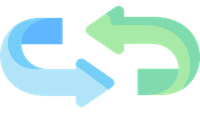 The Wagering requirement is something that usually is included in online casino's terms and conditions. You know, the fine print that you usually don't read when you're focused on claiming your fantastic bonus. But the thing is that it's important to be aware of the terms and conditions before accepting an offer. Otherwise you might end up disappointed when it appears that you are unable to cash out your funds.
Wagering requirements are something that apply for almost all bonus- and free spins offer. There are a few no wagering casinos but the majority of all casinos online apply wagering requirements on offers and promotions. This is done to prevent bonus abuse by players and bonus hunters. If online casinos wouldn't apply wagering requirements it would be like giving away pure money. And what other company would do that to it's customers?
Wagering requirements on bonuses mean that you have to turn over your bonus amount a cetain amount of times. Before that is done you will not be able to withdrawal your funds. Wagering requirements can look different depending on which casino you play at. But normally you can expect bonuses with wagering requirements between x15 and x50. This is the amount of times that the bonus need to be wager before it will be counted as withdrawable funds.
Bonus Wagering example:
You sign up at one of the new casinos that are listed on our site and claim a welcome bonus of 100% up to $100. You make a deposit of $100 and the casino matches this deposit with 100%. This means you get a total of $200 to play with. The bonus amount of $100 has a wagering requirement of x35. In other words you have to turn over $100 35 times. This means that you have to wager a total of $3,500. When this is done you will be able to withdrawal your winnings. Note that both wins and losses are counted towards the wagering.
Wagering Requirements on Free Spins
Most of the free spins that you get are also items for wagering requirements. Although there are a greater chance to find free spins no wager than it is to find casino bonuses without wagering requirements. The chances to beat wagering requirements on free spins are also higher than on bonuses. This is because free spins usually doesn't generate that high winnings. Most free spins that you get come with minimum coin value. The wagering requirements on free spins also tend to be lower than on deposit bonuses and no deposit bonuses.
When you get free spins you get a certain amount of spins on a specific video slot. The winnings that are generated from these spins are connected to wagering requirements. In other words it's your winnings that you have to wagered in order for you to be able to make a withdrawal.
Free Spins Wagering example
You get a no deposit free spins offer when you register at a casino online. The casino rewards you with 10 free spins no deposit on Book of Dead. You use your free spins and win a total of $10. The winnings are item for wagering requirements of x25. This means you have to wager $10 25 times which makes a total of $250. When the wagering requirements are met you can cash out your winnings.
You need to know this about Wagering Requirements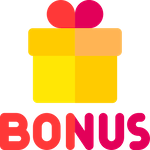 Now that you know how wagering requirements work and why they are used it's time for the more advanced part. The thing is that not all games that a casino offer will contribute to the wagering requirement. Some other games will contribute with 100% towards the wagering. This is something that is stated in the terms and conditions. As the terms and conditions between different casinos vary, it's very important that you check what applies at your specific casino.
Slot machines usually contribute with 100% to the wagering. Although slots with high RTP often contribute lower towards the wagering requirements. And some slots are completely excluded from contributing. Table games such as Roulette, Blackjack, Punto Banco and Baccarat will not contribute at all. While Video Poker contribute with 30%. This means that you bet $10 but only $3 will contribute to the wagering requirement.
The details above is just an estimation. To be sure what applies at the casino you are playing at, we recommend that you to read the terms and conditions. When you claim a bonus it's not only the wagering requirements you should be aware of. You should also check if there is any bonus bet limit and if the bonus is attached to a winning cap or time limit.
How to beat Wagering Requirements
The goal for any player that claims a casino bonus is to clear the wager and be able to make a withdrawal. To do so you need to have a good strategy. It doesn't matter if you clear the wager but don't have anything left of your bankroll. Then you will have nothing to withdrawal anyway. Some claims that the besy way to beat wagering requirements is to play low house edge games. The reason to this is that you have the best chance to win on these games. We don't agree to this strategy as most of the low house edge games don't contribute anything to the wager. So in order to follow this strategy you first need to be sure that the games contribute. You will find this information in the casino's terms and conditions.
A better idea if you want to beat wagering requirements is to focus on games that contribute with 100% towards the wagering. We're talking about slots with low variance and high RTP. With low variance slots you win smaller amounts but you win more often. With this in mind you will be able to beat the wagering requirements without any higher risk. Also slots are very easy to play and understand. You can of course also play on high variance slots but it's more risky. At the same time you have the chance to win higher amounts. Which strategy that suits you the best depends on what kind of player you are. We recommend you to try both this strategies when you want to beat the wagering requirements on a bonus.
---
Other posts